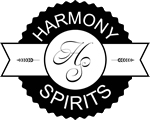 Harmony Spirits
40 1st Ave NW – Harmony, MN
(1/2 mile)
Craft distillery producing high quality and smooth Vodka, Rum, Gin, Whiskey, and Bourbon Whiskey using locally sourced grains.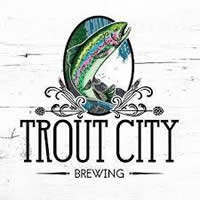 Trout City Brewing
132 St Anthony St S,
Preston, MN
(11 miles)
Preston is known as Minnesota's "Trout Capital" and Trout City Brewing is a family-owned brewpub based on the idea of serving "just good beer."
Sylvan Brewing
100 Beacon St W, Lanesboro, MN
(14 miles)
First brewery in Lanesboro in over 100 years. Serving tasty flavors in three Sylvan beer categories:
Comfy, Crafty, and Crazy.
Karst Brewing
315 1st St, Fountain, MN 55935
(16 miles)
Craft Beer from Karst Country. Good selection of craft beers. Indoor and outdoor seating. Check schedule for live music and food trucks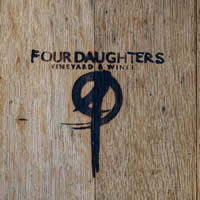 Four Daughters Vineyard & Wines
78757 State Highway 16
Spring Valley, MN
(32 mile)
Fully operational winery, cidery, restaurant and event center. Our sprawling estate includes a tasting room and large production areas, as well as a 6 acre vineyard on the property.
Frisky Fox Vineyard
5295 70th Street
Riceville, IA
(33 miles)
Frisky Fox Vineyard is a small family owned and operated vineyard and winery. Indoor and outdoor seating.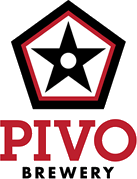 PIVO Brewery
101 Huber Drive
Calmar, IA
(34 miles)
PIVO means beer in the Czech language and that's what you'll get with 40 taps of beer and cider in a taproom nestled between a brewery and art studio.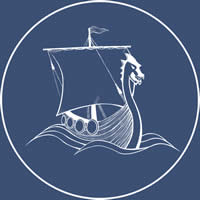 Pulpit Rock Brewing Company
207 College Drive
Decorah, IA
(24 miles)
With a rotating tap list that balances classic styles, unabashed hop-enthusiasm and adventurous flavor-infusions, we aim to provide our guests with a spectrum of tastes and experiences.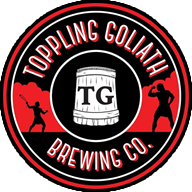 Toppling Goliath Brewing Co.
1600 Prosperity
Road, Decorah, IA
(29 mile)
Brewery, taproom and restaurant. Large venue with indoor and outdoor areas. Tours available.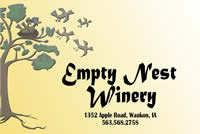 Empty Nest Winery
1352 Apple Road
Waukon, IA
(40 miles)
Family-owned & operated, producing handcrafted wines made in small batches from mainly locally grown handpicked berries. Enjoy a glass of wine,  sangria, pint of craft beer, cider or cans of your favorite beer.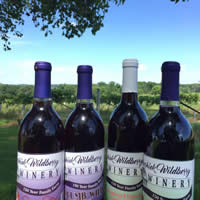 Winneshiek Wildberry Winery
1966 337th St Decorah, IA
(18 miles)
Winneshiek Wildberry Winery is a family-owned and operated winery specializing in award-winning fruit and Midwestern grape table wine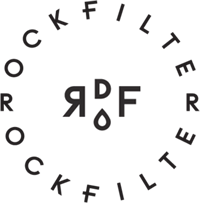 Rock Filter Distillery
113 Maple Drive
Spring Grove, MN
(21 miles)
Small batch organic Bourbon and Whiskey.
Seed to sip, grains to glass. Certified-farm distillery means we do it all. We grow the grains. We cook the mash. We distill the spirits. We label every bottle.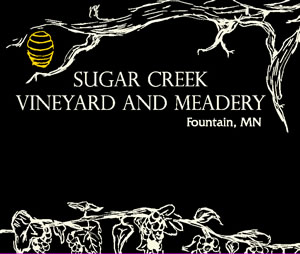 Sugar Creek Vineyard and Meadery
23661 County Road 8 Fountain
(19 miles)
Family-owned & operated, producing delicious wines and meads.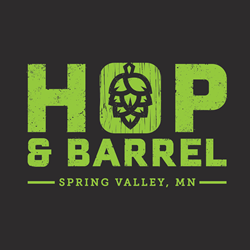 Hop & Barrel Brewing Company
141 N Broadway Ave,
Spring Valley
(27 miles)
Hop & Barrel is partially built on great ingredients and brewing technique. The rest of the credit goes to our team.